The Local Events Calendar is reserved for 501(c)(3) nonprofit and charitable organizations. Using the event submission form does not guarantee that your event will be published. Telemedia Broadcasting reserves the right to review, edit, and/or delete any submission. Please do not submit the same event more than once. Events that donate proceeds from for-profit business fundraisers will not be accepted.
Fossil Hike
October 28, 2021 @ 2:00 pm

-

3:00 pm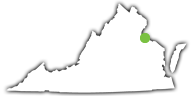 Where
Westmoreland State Park, 145 Cliff Road, Montross, VA 22520.
Big Meadow Trailhead
When
Oct. 28, 2021. 2:00 p.m. – 3:00 p.m.
Learn about the ancient history of the Potomac River as you hike Big Meadow Trail with a ranger!  Bring bottled water and hiking shoes.  Meet at Big Meadow Trailhead.
Other details
Standard parking or admission fee applies: Yes.
Extra fee: No.
Children welcome: Yes.
Phone: 804-493-8821
Email Address: westmoreland@dcr.virginia.gov