The Local Events Calendar is reserved for 501(c)(3) nonprofit and charitable organizations. Using the event submission form does not guarantee that your event will be published. Telemedia Broadcasting reserves the right to review, edit, and/or delete any submission. Please do not submit the same event more than once. Events that donate proceeds from for-profit business fundraisers will not be accepted.
Owl Prowl
November 12, 2021 @ 6:00 pm

-

8:00 pm

$3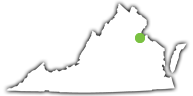 Where
Caledon State Park, 11617 Caledon Rd., King George, VA 22485.
Visitor Center
When
Nov. 12, 2021. 6:00 p.m. – 8:00 p.m.
Discover the resident owls of Caledon as the park comes alive at night. Take a trip through the park as we go calling for these nocturnal avian predators.
Masks are required for the wagon ride. Reservations are required as space is limited. To reserve your spot, call (540)663-3861 or stop by the Visitor Center. Parking fee is $5.
Other details
Standard parking or admission fee applies: Yes.
Extra fee: $3/person, $8/family.
Children welcome: Yes.
Phone: 540-663-3861
Email Address: Caledon@dcr.virginia.gov